Search America - About Us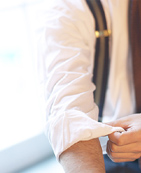 For more than three decades, Search America has been the foremost specialized provider of human capital solutions to the Private Club Industry. Our extended participation in the private club community's global evolution has, and continues to, form our unique perspective.

Search America is the original specialized search firm dedicated to the private club industry. Today, our experienced professional club advisors provide client-focused solutions to a wide range of private club management concerns. Providing individualized attention to each client and specialized expertise to resolve complex club leadership issues, Search America crafts real world, immediately applicable yet long-term remedies.
---
Western U.S. Office:
Los Angeles, CA
310.237.5514
Central U.S., International & Corporate Office:
Dallas, TX
972.233.3302
Eastern U.S. Office:
Boca Raton, FL
561.479.4787
Website: www.searchamericanow.com
E-mail: [email protected]
United States Toll-Free: 1.800.977.1784
Fax: 775.368.0040