10 Ways to Keep Directors Awake During Board Meetings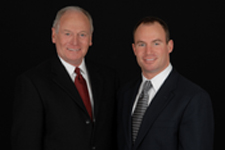 By Harvey Weiner & Mark Weiner
Partners of Search America®
MRM NEWSLETTER

Some days should be 25 hours long. You've been at the office since early morning and the last thing you want to do tonight is sit through a dinner meeting at the club, trying to absorb tedious reports delivered by folks who seem enthralled by their own words. What one finds fascinating may be downright boring to another. A director may occasionally daydream, lose focus or even nod off during meetings. It is understandable and predictable. Among myriad responsibilities the astute chairperson must keep everyone alert and engaged throughout the meeting, particularly when important issues are being addressed. Here are ten immediately applicable, surefire ways to keep directors at the top of their game, as excerpted from our Effective Club Governance workshop.
Email minutes of the last meeting and committee reports ahead of time so that meeting participants can familiarize themselves with the issues, and reports won't need to be interminably read aloud. Unless precluded in your club's bylaws, move that minutes of the last meeting simply be accepted as sent. Then limit time allocated to each report and subsequent discussion. Be alert to the appropriate moment to entertain a motion to "call the question". After the vote, squelch further discussion by moving on to the next agenda item.


Encourage active involvement by all present. Transform passive observers into actively engaged participants. Assign a leading role to each director for each agenda item.


Avoid board meetings becoming a committee-of-the-whole by rehashing every detail which the appropriate committee should have scrutinized prior to the board meeting. If a committee has been negligent then encourage a tabling motion referring the issue back to committee. Then insist that the committee conclude its deliberations and prepare a well conceived recommendation before placing the matter on the board's agenda.


Responsible decisions require alert directors. Limit heavy foods, i.e. pasta, rich sauces and desserts and eliminate alcoholic beverages from the meetings. Drop the turkey and its drowsiness-inducing enzyme.


Set the table in a U-shape with everyone seated around the outside, thus forcing eye-contact. When people sit on the inside of the "U" they must turn their necks to see others thereby causing both neck strain and fatigue. Never set your board room theater style unless you're the Politburo.


The mind will absorb no more than the buttocks can endure. No board meeting, other than the annual retreat, should last over 3 hours (preferably two) with a stretch-break midway. If your meetings are typically longer you should question management's preparation and committee effectiveness.


Maintain a logical discussion flow and vary speakers. Draw reticent directors into the discussion by saying, for example, "Richard, you have experience (or expertise) in this particular area. Can you help us out?" Chances are Richard, and other daydreamers, will remain more alert when they think they may be called upon to contribute in a meaningful way.


From time to time you may want to break into dyads or triads for more in-depth discussion, and then regroup with leaders designated by each group reporting their findings to the entire board.


Request that speakers be concise, use interactive techniques, minimize tedious details, encourage Q&A and avoid long-drawn-out lectures.


When all else fails try a stand-up meeting with no chairs and no sitting on the floor allowed. You'll be astounded at how much can be accomplished in a so little time.

Harvey and Mark Weiner, two generations of thought leadership in private club management search & consulting, are partners in Search America®, Trusted Advisors Since 1974. 800.977.1784 www.SearchAmericaNow.com
© Search America
---
Western U.S. Office:
Los Angeles, CA
310.237.5514
Central U.S., International & Corporate Office:
Dallas, TX
972.233.3302
Eastern U.S. Office:
Boca Raton, FL
561.479.4787
Website: www.searchamericanow.com
E-mail: [email protected]
United States Toll-Free: 1.800.977.1784
Fax: 775.368.0040