Remaining Confident Throughout a Job Search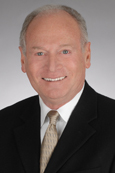 By Harvey M. Weiner, Managing Partner
Search America®
1. Organize your day.
Finding that next job is a lot like work; don't let anyone tell you otherwise. Set up a place to work where you will have fewest distractions. Avoid honeydos . You must schedule your day(s) just as you do when on the job. To-do lists are invaluable. Don't end a day without filling out tomorrow's list. Then accomplish everything on the list, checking off your day's work as done. Oprah and the soaps will have to get along without you. No sleeping in. No all-day pajama parties. Stay on your diet and continue your fitness regime. This is not a time to get depressed.
2. Remain current on the industry.
Stay on top of what's going on in the field. Remain connected to colleagues. Don't slip so behind the curve that you can't respond to an interviewer's question with current information. Study the trends. Read trade magazines. Lunch with colleagues, but not to a fault.
3. Focus on your strengths.
Recall accomplishments and characteristics of your management style. Ask friends what they believe to be your strengths. Why do others call you and ask your opinion? List your assets on a piece of paper, and then internalize what you know to be true. Ask your spouse to do the same about you.
4. Listen to and read motivational CDs and books.
While driving, keep yourself pumped by listening to tapes or CDs about marketing yourself, how to appear to be positive, interview techniques, etc. On the way to an interview, listen to inspirational, upbeat music.
5. Spend time with bright, competent, upbeat people.
Your friends may want to commiserate but they'll drag you down. Seek positive reinforcement from others, not a shoulder on which you can unburden yourself. Let your family know that when there is something positive to report they will be the first to know.
6. Network, Network, Network.
The hidden job market is comprised of job openings that never get advertised. Either someone is in the job now but will be moving on or a new job has just been budgeted. You will hear of these opportunities at trade functions, volunteer organizations, houses of worship, etc. Stay plugged in and attentive to clues as to where the next opportunity will be.
7. Limit distractions and reasons to procrastinate.
Most news today is a downer covering floods, terrorism, crime, unfair practices, etc. OK. Stay up-to-date so you can communicate about current events, then get back to work.
8. Improve yourself.
Take a course at a local college, finally master the guitar or build something. Just do it after or before hours. You'll feel the accomplishment of some job well done. Then get back to the job of finding a job.
9. Take care of yourself.
Have some fun doing a feel-good activity. Play golf, tennis, cards with your buddies. Read a good novel. Get a haircut. This is a trying time for you and you need to keep your spirits up. If you don't take care of you nobody else will.
10. Attend to your spiritual side.
Connect to something larger than yourself. Positive results have been experienced through attendance at services at your favorite house of worship, prayer, spiritual readings, meditation, or communing with nature. Get outdoors and appreciate the wonders all around you. Cherish the peacefulness that comes with focusing on your inner self. Restore and nurture your spirit. Reestablish the value of your self.


Harvey Weiner is managing partner and founder of Search America® , International consultants for private club management search and consulting. His articles and columns appear frequently (sometimes under the pseudonym "The Career Doctor") in various trade publications. His presentations to CMAA chapters and club board of directors' retreats have been attended by thousands since 1974. He may be reached at 800.977.1784 www.SearchAmericaNow.com © Search America
---
Western U.S. Office:
Los Angeles, CA
310.237.5514
Central U.S., International & Corporate Office:
Dallas, TX
972.233.3302
Eastern U.S. Office:
Boca Raton, FL
561.479.4787
Website: www.searchamericanow.com
E-mail: [email protected]
United States Toll-Free: 1.800.977.1784
Fax: 775.368.0040