Private Club Doctor - Q & A Column with issues of a GM & President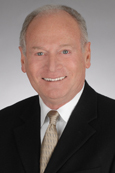 By Harvey M. Weiner, Managing Partner
Search Americaģ
An advice column for private club directors and managers previously published in Club Management Magazine under the pseudonym Career Doctor.



Q. A resume specialist advised me to list outside interests and hobbies on my resume. What do you think about this?
A. Remember the purpose of a resume is just to get the interview. The resume wonít get you hired. Many otherwise qualified club management applicants and candidates get eliminated early in the screening process based on the quality and content of their resume. Personal interests should be listed only if they support your qualifications for the job. For example, if applying for a club management job, you might list: membership in The Chaine, The Sommelier Society, gourmet cooking, wine country travel, golf, tennis, sailing and self-improvement. But sedentary activities, like reading, opera, theater and moviegoing, which may cause the reader to see you as a lump , should not be mentioned. And, forget about risky hobbies like skydiving, bungee jumping, car racing or mountain climbing. Some directors actually want their manager to return from vacation. If heavily involved in a trade association and you list a page of association activities, the board will question when youíll be at the club, on the job.The purpose of mentioning outside interests is to (1) present you as well-rounded, (2) prompt the reader to meet you and (3) stimulate ice-breaking dialog in an interview.
Q. What are some of the most common errors you have found in resumes you receive?

A. Most private club manager resumes are too long and detailed. Dates often donít match-up and commonly misspelled words jump out from among the several thousand resumes we review annually. Shouldnít a club manager know how to spell restuarant, dinning room, bi-laws and herassment (sic)? Cover letters are usually generic and confusing. If writing to a headhunter donít address him as if heís the potential employer and donít tell us what a perfect fit you are when you donít yet know anything about my client clubs. Donít list every part-time job you had while working your way through school ó Learn to summarize. Keep the resume to two pages maximum and the cover letter to just three paragraphs and up to five bullets highlighting what you the board of directors of your next club can expect you to do for their club. Donít claim degrees or certifications you donít have. And donít be cute. The resume is intended to get you an interview, not an audition.

Q. I am president of a private country club considering moving toward the General Manager/Chief Operating Officer concept. Is this the right thing to do?

A. This isnít a right/wrong question Ė it depends. Your address indicates that your club is in an area that typically attracts retirees. If thatís the case you will want to be certain your clubís directors and committee members wonít miss the ďfunĒ of running their club. Some private country or golf clubs simply should not (or can not) recapture that prerogative from those members who may have nothing more important to do with their time. However, if you want a professionally run business there is no more effective form of management than the Chief Operating Officer concept with one professional individual ultimately responsible and accountable to the President of the board of directors for managing the day-to-day business of the club. But, remember, just like changing which side of the road you drive on, as you move from right to left expect some accidents as you cross the line. The first GM/COO hired must be an incrementalist with the ability and credibility to evolve your club to the new club management paradigm. Otherwise, you risk losing the department head who resents reporting to a COO instead of a committee chair with whom a close relationship has been built.

A current club manager, clubhouse or assistant manager, whose focus is mainly F&B, will have difficulty moving up to GM/COO in his/her present club without exposure to some of the intricacies of golf and turf management. The assistant may be great with rank-and-file but lack skill in managing managers. One last word on the subject, from this club consultant, who has assisted hundreds of clubs in transitioning from club manager to Chief Operating Officer: There can be no such thing as a pure General Manager/Chief Operating Officer in a club that is even one day old. Relationships and traditions already exist which must be respected. Therefore, every honest GM/COO will admit s/heís a hybrid based on a particular clubís situation. Respect the process of evolutionary, incremental change.

Q. Our country club needs a face-lift. The furnishings have a feel of seedy elegance Ė chairs with loose fittings, wobbly tables, worn sofa arms, dim lighting. Decorating is classic Ď50s. Club members have routinely resisted spending money on anything new. Frankly, I think they are so comfortable with what-is they canít imagine what-could-be. Any ideas?

A. Traditional city clubs, yacht clubs, golf clubs and country clubs frequently fall into the same familiarity trap many of us do in our own homes. We may become so comfortable and complacent in well-worn surroundings we donít even see the signs of neglect. Try a concept, which I call Management by Seduction: introducing some new, but temporary items and services. In cooperation with willing vendors, try: a new lamp in the library, a set of new chairs around one new table in the dining room, better amenities in the locker rooms, a cushy sofa in the card room, cotton towels in rest rooms, a chaise in the ladies lounge, a drink cart on the course, valet parking, canopy at the tennis courts, new seating and umbrellas by the pool. Then take it all away and watch the members themselves drive the board toward consideration of redecorating, refurbishing or even renovation. Management by Seduction Ė a club management concept worth remembering.


The Career Doctor (AKA www.PrivateClubDoctor.com) is senior club management recruiter Harvey Weiner, Managing Partner of Dallas based Search Americaģ, specialists in private club management recruiting since 1974. Send your confidential questions or comments to: Career Doctor in care of Search America', Board Consultants for Club Management Selection. 5908 Meadowcreek Drive, Dallas, TX 75248. 972.233.3302
E-Mail: [email protected] or www.searchamericanow.com © Search America
---
Western U.S. Office:
Los Angeles, CA
310.237.5514
Central U.S., International & Corporate Office:
Dallas, TX
972.233.3302
Eastern U.S. Office:
Boca Raton, FL
561.479.4787
Website: www.searchamericanow.com
E-mail: [email protected]
United States Toll-Free: 1.800.977.1784
Fax: 775.368.0040