Private Club Doctor - Q & A Column with issues of a GM & President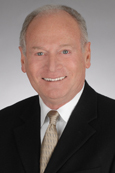 By Harvey M. Weiner, Managing Partner
Search America
ģ
An advice column for private club directors and managers previously published in Club Management Magazine under the pseudonym Career Doctor.
A new feature - " Success is " - quotes a club manager regarding his/her success
Success is : Working and living by oneís personal and professional goals and priorities in a manner that is consistent with self-established principles of integrity and moral values....Being accountable to God, family and employer...Hard work...Discerning right from wrong and choosing to do right .... Accountability, fairness, consistency...Giving something back.

G. Mead Grady, CCM, General Manager, Peachtree Golf Club, Atlanta, Georgia


Q. Iíve been offered a job replacing a club manager who was their fifth in four years. The board has offered a modest starting salary with a "generous bonus to be discussed after the first year". The clubís in such poor condition I know I can improve it. My current job is secure but provides no chance for greater earnings. What do you think I should do?

A. A job offer must mean the boardís confident you can do the job. The best time to negotiate that generous bonus plan is before you work your magic. Donít be bashful. Timid incentive negotiators doubt their own worth. Get a commitment that the bonus will be paid within a month following year-end closing of the books or audited statement. The boardís got plenty to gain by incenting you now to improve their club. Find out from prior managers what happened on their watch before accepting. Get the job description and bonus plan in writing now or stay where you are.

Q. Iíve been out of work six months. Whenever the phone rings I pray it will be a possible employer. But then I get so nervous I can hardly speak. Any suggestions?
Have someone screen your calls. Once you know whoís calling you can take a moment to gather your thoughts. An answering device allows you the luxury of returning the call when youíre better prepared but you donít want to miss an opportunity when it knocks (or calls). Try the following:

Ask the caller to spell his/her full name. Use last names unless invited to do otherwise. Get the callers phone number in case youíre interrupted.

When you feel anxious put the caller on hold. (Hyperventilating, faintness and nausea are clues.) Take several deep breaths through your nose letting them out slowly through your mouth. Relax. Focus on your good fortune to have received the call which presents a chance to sell yourself. Visualize a friendly face at the other end of the line. Then stand up, release the energy of your voice and remain standing while resuming the conversation.

Pay close attention to both the question and how it is asked.

Stuck on a tough question? Telemarketers suggest you begin to respond then hang up on yourself mid sentence. But you may not hear from the caller again. Just hope he believes you were disconnected and gives you enough time to think before he calls you back. Or you call back. You did get the number, right?

Q. As Club President I feel an obligation to help the management and staff realize their career goals. How can I best accomplish this during a two year term?

A. Tell me youíre not an only child and your siblings are all club presidents. Other enlightened club officers I know, who also respect their employees and dislike turnover, havenít taken it to such a commendable extreme.

Begin by reviewing the issue with the clubís manager for most of what you want to accomplish requires his/her partnership. Recognize that career planning is part of a comprehensive self-evaluation process including personal values, financial obligations (such as tuition, emergency reserves, acquisition of things , retirement), ambition, self-directedness and a personal strategic plan.
Because employees donít normally expect a president to express such an interest these new roles will be met with skepticism. Acceptance of your sincerity and trust of your motives requires consistency, board buy-in, management support and your personal long-term leadership. Also, like a parent who lovingly guides a child to adulthood, at some point you may have to free that person to grow - perhaps elsewhere. If youíre ready, engage a consultant to assist in crafting a career-management process to:
1. Help your employees define personal aspirations, career goals, title, authority, responsibility, compensation, interaction with others, retirement, etc.

2. Identify resources, learning opportunities and assignments available within and outside the club for personal and professional growth
3. Provide reality checks regarding individual strengths, potentials and strategies
4. Create a mentoring process
5. Encourage informational interviewing of successful people in positions to which they aspire
6. Establish a score-keeping method to ensure personal accountability
7. Design performance criteria for self-evaluation and supervisory review.

"Think about it: What you give your family is often whatís left after giving to others all day."

Private Club Doctor



The Career Doctor (AKA www.PrivateClubDoctor.com) is senior club management recruiter Harvey Weiner, Managing Partner of Dallas based Search Americaģ, specialists in private club management recruiting since 1974. Send your confidential questions or comments to: Career Doctor in care of Search America', Board Consultants for Club Management Selection. 5908 Meadowcreek Drive, Dallas, TX 75248 972.233.3302
E-Mail: [email protected] or www.searchamericanow.com © Search America
---
Western U.S. Office:
Los Angeles, CA
310.237.5514
Central U.S., International & Corporate Office:
Dallas, TX
972.233.3302
Eastern U.S. Office:
Boca Raton, FL
561.479.4787
Website: www.searchamericanow.com
E-mail: [email protected]
United States Toll-Free: 1.800.977.1784
Fax: 775.368.0040