Private Club Doctor - Q & A Column with issues of a GM & Director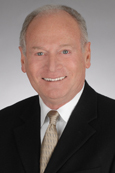 By Harvey M. Weiner, Managing Partner
Search America®
An advice column for private club directors and managers previously published in Club Management Magazine under the pseudonym Career Doctor.



Q. How soon after starting a new job should I update my resume?
A. As soon as you understand the requirements of the job and begin to contribute to the club's success then update your resume. There are several good reasons, in my opinion, for having your resume current, even if you don't need it to secure another club management job: (1) you are the single best judge of your accomplishments. Even the most astute club president finds it difficult to appreciate that when everything goes well it is because you and your staff anticipated problems and avoided them. (2) You want to be able to remind the president of your accomplishments around review time – either before the review is done or to correct an inaccurate performance review. By going through the exercise of preparing a resume you will have to focus on your accomplishments so that they'll be fresh in your mind. (3) Unavoidable circumstances arise requiring timely action (i.e., you get fired; become disenchanted; find that you must relocate for personal/family/health/education reasons); or (4) an irresistible opportunity presents itself. Remember the Boy and Girl Scout oath? Be Prepared.


Q. Our club's board of directors interviewed several candidates for our General Manager's opening. One candidate, in particular, seems perfect – He was poised and relaxed in the interview, looked like "Central Casting" had sent him over, had all the right answers, knew about our club and community, says he wants the job and we believe he'd be an ideal fit. So why am I asking your advice? He seems too good to be true.
A. THE PERFECT MANAGEMENT CANDIDATE ISN'T. This is my own truism. What do I mean? We're dealing with human beings and none of us is perfect. You haven't mentioned this candidate's background. My hunch is he's had either numerous jobs or many interviews and has the technique down pat. Too often though, the best interviewer turns out to be the least compatible on-the-job club manager. I'll bet Robert Redford, being the accomplished actor he is could get any job he wanted. But could Redford manage your club? When someone seems ideal that's when I begin to worry. Let the candidate know of your interest and of your concerns while you keep looking at other prospects.

Q. I inherited numerous, veteran employees at my new club. In the first three months, as their manager, I've tried to mold them into my team by guiding them in the direction I believe is best for the club. Why are they resisting me?
YOUR STAFF MUST KNOW HOW MUCH YOU CARE BEFORE THEY WILL CARE HOW MUCH YOU KNOW.


A. You're the new guy on the block, and it's their block. They most likely feel a sense of ownership and are unwilling to permit a newcomer – even their boss – to jeopardize the franchise . He group dynamic is about to change and that is frightening to some. It's their club and you are, as yet, unproved. Back-up a bit and find out why this club means so much to them. Speak with the employees one-on-one and in small groups. Earn their trust and respect, don't demand it.

Q. Our country club is about to embark on a multimillion-dollar clubhouse and golf course renovation. The club president has a lot of confidence in me as the GM and has asked me to pitch the proposal to the members and then serve as project manager for the renovation. Should I do it?
A. Before you agree please read my response to this column's first question (dealing with getting your resume up to date). No matter how talented you are it is not feasible for one person to take on both jobs and do either well. If you did try, you'd have to hire at least one new assistant to take on some of your management duties. That person would probably cost as much as a dedicated renovation project manager. Every member, employee and board member's spouse will hound you with "wonderful decorating ideas". Change orders and resultant cost increase or overruns will be your fault. You will be the lightning rod for members' inevitable resentment of assessments, fee increases and modification of familiar amenities. I have personally seen too many private club managers lose their job or simply burn out because they lacked the vision (or courage) to get a professional project manager hired. Talk to your president about forming a Renovation Committee. On that committee should be those with experience and skill in construction, law, insurance and finance. Avoid even the perception of conflict-of-interest by requiring that none may be a vendor on any part of this project. Their first priority should be to interview qualified, club-experienced architects and designers who will walk the board through an essential process, including the requisite member survey. Achieving member buy-in up front is crucial and these specialists will know best how to accomplish this. The firm selected should pitch the proposal to the membership with the club's officers available to respond to specific questions, and also be able to recommend a competent project manager. If you are still determined to be both the project manager and GM simultaneously I suggest you also subscribe to the CMAA's MOL.

Q. I don't have a college degree and believe this has held me back from getting some good club management job offers. What are the chances of getting caught if I exaggerate my education?
DO NOT FALSIFY YOUR BACKGROUND. YOU WILL BE CAUGHT.

A. Lying about something so easily verified as education makes me suspicious about your entire background and character. Your own hang-up about a college degree is the impediment, not the lack of one. Since it bothers you so, enroll in degree-matriculating courses locally. Then honestly (and proudly) claim to be a degree candidate at such-an-such college. Do not falsify your background. You will be caught.


The Career Doctor (AKA www.PrivateClubDoctor.com) is senior club management recruiter Harvey Weiner, Managing Partner of Dallas based Search America®, specialists in private club management recruiting since 1974. Send your confidential questions or comments to: Career Doctor in care of Search Americaâ, Board Consultants for Club Management Selection. 5908 Meadowcreek Drive, Dallas, TX 75248. 972.233.3302
E-Mail: [email protected] or www.searchamericanow.com © Search America
---
Western U.S. Office:
Los Angeles, CA
310.237.5514
Central U.S., International & Corporate Office:
Dallas, TX
972.233.3302
Eastern U.S. Office:
Boca Raton, FL
561.479.4787
Website: www.searchamericanow.com
E-mail: [email protected]
United States Toll-Free: 1.800.977.1784
Fax: 775.368.0040