Private Club Doctor - Quotes From Successful Club Managers (Part 1 of a two part series)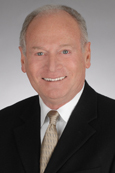 By Harvey Weiner, Managing Partner
Search America®
An advice column for private club directors and managers previously published in Club Management Magazine under the pseudonym Career Doctor.

I recently surveyed a select group of club managers, who are recognized for consistently exemplifying leadership and professionalism. Ages range from the twenties to the sixties. I asked them to provide our readers with Quotes From Successful Managers - a Peek at What Makes The Club Industry's Leaders Tick . Their responses regarding the concept of "Success" are revealing, instructive and inspiring.

"I must credit a teacher, Professor Bernard 'Bunny' Proulx, founder of the School of Hospitality Business at Michigan State University for my definition of success. He taught me that the difference between good and great is attention to detail! I have tried mightily to live up to that standard throughout my career in the Hospitality industry."
- John A. Jordan, CCM, GM, Cherokee Town & Country Club, Atlanta, CMAA President, 1977
"Short term greed equals long term disaster. Don't lower standards. Choose wisely and deliver the best to the member. Be cautious about how much pleasure time you spend on the golf course. Some members may wonder who the new member is. If you think something doesn't feel or look right you're probably correct. Trust your instinct. Avoid impetuous decisions. Think through the consequences of your decisions. Train and spend time with employees and supervisors. They'll make you shine. Surround yourself with experts in their respective areas. When you greet members look them in the eye and address them by name."

- John Marotta, GM, Oak Ridge Country Club, Minneapolis, MN
"Treat all members equally regardless of their position or social status at the club. Enforce policies and rules impartially. Never forget you are an employee of the club - Do not socialize regularly with Club Members. Dress the part - You are an executive - Be an example. Be visible to your Members. If permitted to use the Club facilities be considerate and modest. Do not be afraid to accept further responsibilities - be willing and a self-starter. Always be ahead of your Board and Committees. Be fair but firm to your staff."

- Harry G. Richter, CCM, GM, The California Club, Los Angeles, CA
"Always thank, with an occasional card, letter or call, those who have contributed to your success. Celebrate the joy of success. Never fear success - only failure. Actively participate in the success of others. Extend sincere hospitality to all, especially your employees. If you want to be The Boss you've got to think and act like The Boss."
- Colin A. Burns, Sr., GM, Winged Foot Golf Club, Mamaroneck, NY
"My success is due, in great part, to the pursuit of continuing education; a strong work ethic with time for family and play; listening to my peers especially those with whom I worked on the CMAA Board; My wife, children's, staff and members' support and understanding."

- Charles R. "Chuck" Walter, CCM, GM, Desert Horizons Country Club, Indian Wells, CA, CMAA President, 1984
"You need to know what you are doing, like what you are doing, and do it . The harder I work the luckier I am. Don't get complacent; adapt to and keep up with change; be willing to want your job each year. Professionalism requires: visibility, education, attire, leading by example, walking-the-talk."

- Richard A. "Dick" Aubin, CCM, GM, Carriage Club, Kansas City, KS
"Look at life from the lighter side. Use humor to endure the rigors of club management. Get out of tough situations without burning bridges. Maintain sincere interest in others needs and desires. Being a person of your word instills confidence and trust in you by those around you - both staff and members. When the chips are down they know they can depend on you and trust in your ability to handle the situation properly. Don't weasel your way out of a tough situation with deceit or lies. Tell the facts, take your lumps if you have them coming and go on to the next challenge. Balance your private life with your career. When necessary be at the club - if it's not necessary, go home. Develop a worthwhile outside interest so that your life does not revolve around the club. Don't mingle your private life with your club life - you're the manager, not the member."

- Robert J. Leenhouts, CCM, GM, Paradise Valley Country Club, Paradise Valley, AZ
"Attend to "the basics". Focus on doing the right thing rather than just doing things right. I remember a Vince Lombardi training film where he stood before his players who had lost the prior year's playoff. Lombardi said "This is a football". TQM and other theories aside, what this business boils down to is the basics of the Hospitality industry. Don't spend all your time with problem employees. Hire qualified replacements, train them and spend your time patting on the back those who make you look good."

- Richard K. Evans, CCM, GM, Medinah Country Club, Medinah, IL
"I define success as being the best I can be and, as a result I find success very elusive. In my opinion it is critical that the manager's personality and basic management style be compatible with the club's culture and the expectations of the board and general membership. Without doubt, every manager can not be effective at every club so....look before you leap. Most importantly I would not be at this point in my career without the Club Managers Association of America and my CMAA colleagues who have been an unfailing source of knowledge, guidance and inspiration."
- C. Earl Anderson, CCM, GM, Greensboro Country Club, Greensboro, NC
"I try to give the best and the most every day in every way whether it be my personal life or my professional life. And I expect the same from everyone around me. Employees, like members, are perceptive. They know who cares and who doesn't. I teach values, discipline and expectations. My management team is extremely talented. I don't control them. I let them flourish. They have a vivid picture of the club's mission, I want them to want my job or a job like mine. We need to excel to push on this industry like any successful business today. Mediocrity no longer stands a chance for survival."

- Paul A. Parchment, CCM, GM, Dallas Petroleum Club, Dallas, TX
"Success is being in the right place at the right time and having the education and common sense to recognize it."
- John Crean, CHA, GM, The Muttontown Club, East Norwich, NY
"Success in the private club business combines several different viewpoints and criteria. To me, a successful club manager blends a positive perception of accomplishments from the overall membership, satisfies a specific set of criteria deemed important by the governing Board of the Club, and creates an atmosphere by which you enjoy coming to work every day while maintaining a life with your family. My success has always been derived from working for a club that I respect and want to associate with. Then I surround myself with great people who share my philosophy of service to the members and attention to detail. I have fortunately either inherited or recruited those people because I know my success is tied to them. I never break these rules: listen to your members and staff; respond immediately to complaints; be visible.

- Charlie Duty, CCM, GM, Bent Tree Country Club, Dallas, TX
"Wolfgang's recipe for success:
A solid education - degree in Business and Hotel restaurant administration. Add a top notch training program In all facets of the Hospitality field, from hotel, restaurant and club and from the back to the front of the house. Guided by this quote: 'When love, skill and diplomacy work together expect a masterpiece'. Allow it to grow - Respect everyone the way you like to be respected - equally - from the dish/pot washer to the celebrity and company president. Make your own job changes wisely letting happiness be your key ingredient. Always remember - The true test of your self is measured in the success of your past assistants, so share your expertise. And be grateful for experiencing a happy, rewarding career as a club manager."

- Wolfgang Von Dressler, CCM, GM, Old Warson Country Club, Ladue, MO
Want to add your own quotes to The Success Collection? Send them to The Private Club Doctor by e-mail on your club letterhead.

The Career Doctor (AKA www.PrivateClubDoctor.com ) is senior club management recruiter Harvey Weiner, Managing Partner of Dallas based Search America® , specialists in private club management recruiting since 1974. Send your confidential questions or comments to: Career Doctor in care of Search America â , Board Consultants for Club Management Selection. 5908 Meadowcreek Drive, Dallas, TX 75248. 972.233.3302 E-Mail: [email protected] or www.searchamericanow.com © Search America
---
Western U.S. Office:
Los Angeles, CA
310.237.5514
Central U.S., International & Corporate Office:
Dallas, TX
972.233.3302
Eastern U.S. Office:
Boca Raton, FL
561.479.4787
Website: www.searchamericanow.com
E-mail: [email protected]
United States Toll-Free: 1.800.977.1784
Fax: 775.368.0040