The Private Club Board Self-Evaluation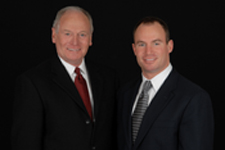 By Harvey & Mark Weiner
Partners of Search America®
PUBLISHED IN BOARDROOM BRIEFS

"The club's Board sets policy and philosophy – The club's manager implements."
Sound advice, but in practice it seldom happens. Too often, directors, sincerely committed to their club and to achieving its objectives, misinterpret their authority by micromanaging day-to-day affairs. Why insert yourself into management territory before addressing the root cause and evaluating your options?
Micromanagement by directors or governors most frequently occurs in clubs where members are either predominantly retirees, first time club members, or both. Ineffective club management can generate a vacuum, which, of necessity, will be filled by the club's leadership. Management turnover is typically higher in such a club. More alarming, however, is that individual directors tend to build constituencies with each management change, thereby further eroding confidence in the club's executive team and ultimately causing systemic paralysis.
Club directors recognize the benefit of a manager's job description as a basis for on-the-job performance evaluation. Seldom, however, does a board think about a similar instrument to assess its own behavior and performance. Until now, that is.
The Board of Directors Self-Evaluation, based on clearly defined rules of club governance, addresses the risks and personal exposure incurred by inexpert directors. Specialized experience over a third of a century dealing with thousands of private clubs has enabled us to craft a proprietary method for assisting club boards of directors or governors in capitalizing on their individual and collective strength, addressing areas of concern, and committing to a strategic leadership plan.
The remarkable breakthrough occurs when club leadership acknowledges that, under most practical applications of governance for private clubs, no director or individual committee chairperson has authority to act unilaterally. The Board of Directors only, acting as a whole, votes to pass a proposal which management then implements. The days of Green Chairmen approving unfunded mandates; House Chairmen dictating menu modifications; Treasurers demanding a nameless brand of ketchup to save a dime, must end. Experienced club managers will confirm these are not fictitious examples.
This firm's Private Club Board of Directors Self-Evaluation process brings our experience in dealing with the leadership of over 2,500 clubs directly into your boardroom. In just one day, with well-conceived, straightforward, guided steps, board members immediately and effectively begin to contribute to their club's success. They achieve confidence, membership support, management respect and more time to play golf.
This powerful Self-Evaluation Process challenges directors to utilize divergent thinking. Programs, designed for each client-club partner, address the club's most compelling issues, demonstrate best practices and rally previously dormant talents and skills. Directors are given the opportunity to confidentially evaluate their own board's performance, relative to industry norms, in what we have identified as The Twelve Critical Areas of Primary Board Accountability. On-site observations, the summary evaluation, real world, not theoretical, but proven, immediately applicable action points are presented at your directors' retreat.
To schedule your club's board of directors self-assessment contact Search America at (800) 977-1784 or write [email protected] .
♦
Harvey and Mark Weiner, two generations of thought leadership in private club management search & consulting, are partners in Search America® , Trusted Advisors Since 1974. 800.977.1784 www.SearchAmericaNow.com
© Search America
---
Western U.S. Office:
Los Angeles, CA
310.237.5514
Central U.S., International & Corporate Office:
Dallas, TX
972.233.3302
Eastern U.S. Office:
Boca Raton, FL
561.479.4787
Website: www.searchamericanow.com
E-mail: [email protected]
United States Toll-Free: 1.800.977.1784
Fax: 775.368.0040