The Secret of Senior Club Leadership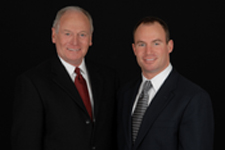 By Harvey Weiner & Mark Weiner

Partners of
Search America
®

PUBLISHED IN BOARDROOM MAGAZINE


A man of knowledge lives by acting, not by thinking about acting.
— Carlos Castaneda
The candidate was acing it when, in the middle of his interview with the club's board of directors, he bent over to retrieve his briefcase and mooned the board. Everyone quietly chuckled and one could see that his candidacy was now circling the drain, so we quickly terminated the interview. He'd blown an excellent opportunity.


How could we forget that image: a professional club manager, both technically and experientially qualified for the job, destroyed his chance by sticking his butt in the face of the board? Then we realized this could be a metaphor for when we inadvertently disrespect authority then grimace in self-flagellation when recalling what, in hindsight – no pun intended – we'd take back if we could.
Sometimes people just lose control. Consider the story of "Bob" (not his real name) who upon being promoted from clubhouse manager to General Manager went out and bought a new Porsche. When the president later told Bob he wouldn't be getting the bonus he had expected Bob went ballistic, lambasting the president and the board for the struggle he now faced making payments on the sports car. Today Bob has neither job nor bonus. But, he's still got the dreaded car payments.
Getting overlooked for a senior club management position is often the result of not acting senior . Consider "Tony", who, as general manager of a modest golf club had his eye set on a particular Chief Operating Officer opportunity for a top-rated gated residential golf course community where the COO was expected to retire. He was advised to be more visible, attend local and national conferences; hang out with the "important" people; e-mail headhunters whenever he accomplished something of merit; seek recognition from trade publications. In short, Tony did everything he could to be seen in the right places with the right people but he spent more time self-promoting than taking care of business. Came the opening he had long coveted Tony wasn't even on the radar. Tony had signaled his over-anxious junior status when what we needed for this search was someone already senior.


Once Tony internalized the distinction between career builder and authentic leader he modified his approach promoting the effort of others, sharing credit, and permitting his people to achieve new heights of accomplishment and recognition. He also enlarged his vision by acting strategically in what was best for the entire club, not just any one department.
The secret? A leader is a leader. S/he doesn't require personal recognition. Visibility for their people is important to them, not prominence for themselves; they've already got it. Their seniority is undoubtedly acknowledged by others.
At our club's spa we noticed a Member dressed in the coolest logo workout clothing. Even her pristine sweatband had a prominent designer label. She sat at a front table enjoying a protein bar followed by a fruit smoothie and laughing just a little too loud at something her companion said. She never even broke a sweat before departing, dramatically. No workout, all pretense.
So, what's the secret? It's not the packaging but the substance that defines a leader. If you want to be fit do what fit people do to stay fit. If you want to be a leader do what leaders do. Don't just try to look like one but actually be a leader. Start acting as if you're already a leader, not what you think you need to do to become or simply look like one. Do what senior leaders do after they've become a senior leader.
If there is a singular weakness in the development of senior club management it is this industry's tendency to promote, often by default, tenure, or popularity among vocal Members, subordinates who lack leadership training. Many otherwise competent F&B managers, golf pros, and controllers have proudly accepted senior management positions only to fail for want of leadership skill.
We met "Marjorie" at one of our board workshops. An ambitious house committee chairperson she told us how she'd advocated for clubhouse capital improvements despite the club's diminished capital reserves. Convinced that championing her department showed leadership she lobbied board members, presenting compelling arguments. Directors recognized someone oblivious to the big picture, neither team player nor leader; Marjorie just didn't get it. Evaluating prospective directors, despite her years of well-intentioned effort, the nominating committee considered Marjorie too narrowly-focused to be credible. Had Marjorie acknowledged the club's current dilemma, presented funding opportunities, and then suggested a broader vision for when economic circumstances improved, she'd have been nominated.
The secret? Do what leaders do: think micro, act macro. Earn and deploy your leadership capital prudently. Remain cognizant of the details while supporting long term strategic interests.
None of us is as smart as all of us. If you devote too much time advocating your own opinion, your unstated need to appear knowledgeable actually limits your options and advancement potential. Seek the opinions of others; encourage others to reach beyond what even they define as their limitations; pull rather than push your team; explore and respect alternative perspectives and you will appear to be both wise and receptive. Continually act wise and you will be wise. Don't appear leader ish. Be a leader.
The secret? Leaders deal in hope. Leaders control work flow but liberate the spirit of those doing the work. It's not about personally solving problems, but generating new possibilities. Integrate, energize and engage your people in meaningful purpose. "We" before "Me".
As Laurence D. Ackerman states in Identity is Destiny: A person's various capacities are only as valuable as the perceived value of the whole of that person.
Remember the guy who mooned the board during his interview? Years later he's still a clubhouse manager.
© Search America 2010

Harvey Weiner & Mark Weiner are industry thought-leaders and partners in Search America® . Since 1974 the firm has been acknowledged as the leading, trusted, international executive search and private club consulting firm representing the developers and boards of private clubs worldwide. www.SearchAmericaNow.com
---
Western U.S. Office:
Los Angeles, CA
310.237.5514
Central U.S., International & Corporate Office:
Dallas, TX
972.233.3302
Eastern U.S. Office:
Boca Raton, FL
561.479.4787
Website: www.searchamericanow.com
E-mail: [email protected]
United States Toll-Free: 1.800.977.1784
Fax: 775.368.0040