When the Head Hunter Calls - Straight Talk From a Club Management Recruiter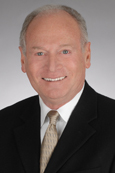 By Harvey M. Weiner, Managing Partner

Search America
®

PUBLISHED IN

The Club Leadership E-Newsletter




All the king's horses and all the king's men can't put the past together again. So let's remember: Don't try to saw sawdust. - Dale Carnegie
Headhunters earn a living by finding, evaluating and matching prospective candidates with specific client-club needs and expectations. Much of this is done on the telephone. Our first impression of you is an important piece of that puzzle.
You may have been identified as a prospect by a trusted colleague. The headhunter may have been impressed with something you've published, found your resume on file from an earlier search or simply found your name in a trade association directory.
The headhunter's typical, opening approach is an e-mail, letter or phone call requesting your assistance with a search. This may be a ploy hoping you will express interest, or they may really want your referral of a colleague. In the course of the conversation you should be able to tell quickly what they're up to. Then decide how you intend responding.
Your first considerations must be: What do I know about this recruiter? Is s/he legitimate? What's their reputation for discretion? Who may have put them on to me? Are they: a file-building, contingency employment agency calling on the pretext of a search; a researcher gathering prospects for a recruiter to follow-up; a legitimate professional, retained search firm; have I dealt with, read about or heard of them from people whose judgment I trust?
Your four goals when contacted with an out-of-the-blue headhunter call:
Do not put yourself, friends or colleagues at risk
Make a favorable and genuine impression
Discover as much as you can about the caller and his firm
Learn as much as you can about the caller's client-club and the position
Be cautious revealing anything confidential about yourself or your employer if you don't know the recruiter. Offer to call him back after you've had a chance to think about what you've been told (and to check him out). Avoid being either overly cagey or a conceited windbag. Don't be rude. This may be a rare chance to establish a relationship with someone who might possibly impact your career for many years. A professional recruiter will shoot straight with you and expect the same in return. Or, the caller may be some creep working on a phantom search. If you get a sense that he is being less than candid or even untruthful with you, chances are it's a phony fishing expedition.
Suspect anyone who presents himself as a search consultant then proposes representing you in finding you a job for which you may incur a fee. Search professionals, such as this firm, recruiting at the senior management level, are paid by the employer.
The caller may be justifiably reticent to reveal his client for some compelling reason - usually a client's confidentiality request. Ask what the reason is. If it makes no sense to you -- and particularly if the recruiter is not forthcoming about his/her firm - end the call quickly. You do not want any expression of possible interest on your part to be communicated to others in the field where it might get back to your board and jeopardize your current job. There are enough credible, responsible, discreet search firms out there for you to avoid taking chances.
Speaking candidly, the best headhunter can't work miracles. We match candidate background with client opportunity and guide both parties through a comprehensive selection process. If there's a possible match you'll hear from us again. If there's not, then you may not get another call until there's again a possibility. In any event, it makes sense to establish and nurture a trusted relationship with a competent headhunter.

Harvey Weiner, Managing Partner of Search America® private club management search & consulting, is an agenda-setting, trusted advisor to club leadership since 1974. 800.977.1784. www.SearchAmericaNow.com Search America® © Search America
---
Western U.S. Office:
Los Angeles, CA
310.237.5514
Central U.S., International & Corporate Office:
Dallas, TX
972.233.3302
Eastern U.S. Office:
Boca Raton, FL
561.479.4787
Website: www.searchamericanow.com
E-mail: [email protected]
United States Toll-Free: 1.800.977.1784
Fax: 775.368.0040