Why should a club utilize an Interim Club Manager?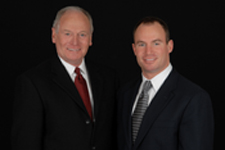 By Harvey Weiner & Mark Weiner
Partners of Search America®

Clubs that find themselves between club managers, or in need of an experienced, consultative club executive to enter the picture and quickly determine what must be done, may want to consider engaging an interim club manager. Having provided this service to private clubs for over 30 years we have found that the most effective interim managers of private clubs are those whose professional careers have spanned at least two decades of increasingly responsible senior club management experience in a variety of club settings. The combination of private equity club, proprietary club and for profit clubs background makes for a formidable prospect. The club manager who has successfully run a golf club, a city club and a resort or gated community club is always of interest.

The best candidates for interim club management assignments have a demonstrated ability to interface with club members and club staff at virtually all socio-economic levels and under sometimes unimaginable emotional scenarios. When confronted with panicked club directors, angry members and staff in turmoil it is essential that the interim club manager be the calming influence. That requires vast experience, credibility, wisdom and a network of available resources to help quickly analyze a situation and contribute sound solutions. A verifiable track record of delivering results elsewhere is mandatory. The interim club manager must be focused and disciplined. Managers, who have held numerous short term jobs – anathema under different circumstances – or those who may have jumped from the club to the restaurant, real estate or hotel fields over the years, often make excellent interim club managers, though they're usually awful club management candidates for permanent search assignments.

The best interim club managers handle ambiguity well, are accustomed to receiving mixed messages from various sources and operate efficiently under vague and uncertain conditions. The insecurity of wondering where or when the next assignment may come about may be interrupted with a call to show up on 48 hours notice, in a community or country about which you may know very little, at a club that has been without a competent manager for months or longer and a board of directors that has convinced itself they know everything about running their club (into the ground). You're expected to show positive results by next week. All of the mistakes that preceded your arrival are now yours. The fact that the club staff doesn't yet know or understand you and your club management style notwithstanding, you are expected to have a positive impact almost immediately. Where do you turn for help? You'd better have a well-cultivated network of trusted, knowledgeable colleagues within the club industry.

Like professional athletes between seasons, the top interim club managers keep up with the game, even when they aren't playing daily. They continue to read trade subscriptions, meet and routinely correspond with colleagues, attend educational seminars and workshops of the local Club Managers Association of America (CMAA) chapter and keep up their physical and emotional shape. They are the firemen who, following days of boredom, must slide down the pole in the middle of the night to save a life. They have the financial wherewithal and economic discipline to survive extended droughts between assignments. They are comfortable spending weeks away from loved ones, living out of a suitcase in an extended-stay inn or furnished apartment.

They are skilled interviewers, quickly gaining the trust of the club directors who are anxious to unload their troubles on somebody's shoulders. They are analytical and experienced change-agents. Their solutions are easily sold to the board and supported by staff. They are charismatic. They know that some problems took years to develop; it is unlikely that they will be cured overnight, and progress is better than the status quo. The effective interim club manager would rather ask for forgiveness than wait for permission.

Those interim club managers who have experienced the greatest success, when placed by our firm, are those who under-promise and over-deliver. What they do promise they must accomplish. Depending upon the quality of staff inherited they may find the need to outsource certain critical functions, i.e. membership marketing, service training and writing job descriptions but this is where a trusted network of club management contacts pays big dividends.

And speaking of pay: compensation for qualified interim club managers generally exceeds that of their gainfully employed club manager peers. First of all interims are usually brought in as contract labor and must provide their own benefits. Secondly, their impact on the club must be rather rapid, demanding extraordinarily long hours and few days off. The time spent at the club is commonly more productive than that of a permanent club manager (is there such a thing?) who has more time to show results. That expectation of high-speed solutions comes at a price. Do the math: A club manager earns a certain amount of compensation for 12 months employment, plus bonus, health insurance, CMAA fees and dues, allowances, FICA, vacation time, sick leave, etc. The interim club manager may be gainfully employed less than half the time and must provide his own benefits, association fees and taxes. Compensation as an interim club manager should exceed that of the permanent club manager but, when comparing club outlay gross to gross there may be little difference. The club, of course, would be expected to cover the interim club manager's related expenses such as housing and transportation.

Search America recruits and maintains a current roster of successful, proven interim club managers. Client-club partners of the firm can usually depend upon a forty-eight hour turn-around for their interim club manager to start. If you have questions regarding our Interim Club Management services feel free to read more at Interim Club Management.
© Search America 2012

Harvey Weiner is founder and Mark Weiner is a principal in the international executive search firm Search America®, Dallas-based consultants since 1974 to boards of directors for the recruitment and selection of senior club management. To learn more about their proprietary method of placing interim club management on 48 hours notice contact Search America at 1(800) 977-1784. www.SearchAmericaNow.com
---
Western U.S. Office:
Los Angeles, CA
310.237.5514
Central U.S., International & Corporate Office:
Dallas, TX
972.233.3302
Eastern U.S. Office:
Boca Raton, FL
561.479.4787
Website: www.searchamericanow.com
E-mail: [email protected]
United States Toll-Free: 1.800.977.1784
Fax: 775.368.0040