Is your club experiencing an identity crisis?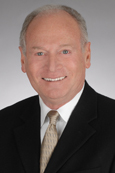 By Harvey M. Weiner, Managing Partner
Search America®
It's time to revisit your brand when your club's stated mission and vision no longer fit with Members' and Guests' actual experiences with your club, its people, services and products.

It's time to revisit your brand when the fundamentals of your identity have become outdated or indistinguishable in the marketplace.

You'll know it's time to revisit your brand when you hear new and prospective Members say, "I didn't know the club provided that service."

Your brand isn't just your club's identity to the marketplace. It accurately reflects what people actually experience with your club, comprising even seemingly insignificant components of that experience.

Branding is the club's name, logo, mission, vision and face to both the inside and outside world. The club's brand is about everything the club offers: your location, employees, their appearance and their attitudes, services, products, hours of operation, facilities and amenities, programs, activities, maintenance, fiscal condition, lighting, signage, use of color, fragrance and sound, landscaping, the club's sense of arrival, personal welcome, logo merchandise, clubhouse décor and furnishings, rules, staff personality, promotional materials, internal and external communications and website, your uniforms, graphics, stationery, the familiar staff greeting, menu, plate presentation, quality of well brands and portions. Even the welcoming appearance at the bag drop, the guests' commemorative keepsake and concept of governance comprise the club's brand.

Re-branding must effect the club's image positively, or don't bother rebranding. When done right, it should clarify your club's mission, vision and values. It must support and strengthen your club's identity.

Start with these 5 critical questions:

1. Why rebrand, what are our goals?
2. How should the new brand drive the feel in the marketplace about us?
3. What will the new brand do to differentiate us?
4. Who will our new brand appeal to?
5. How might rebranding impact retention of current Members?

Successful rebranding begins with a comprehensive, frank assessment of your club's history, purpose, competition, strengths, faults and opportunities.

Next, find out what your constituencies think and feel about your club and your brand. It's important to access a broad variety of viewpoints from numerous sources. Your suppliers' observations can be as insightful as your board president's or general manager's.
Clearly define any concerns you may have regarding rebranding. Your team must agree on the goals of what you'd like to achieve, as well as what you are unwilling to compromise or give up by rebranding. Focus on your goals as you go through the re-branding process.

Finally, decide what you want to be and how you want to be known. So, if your board has not yet addressed the club's strategic plan, start now! Your brand must reflect, and in fact help achieve – clearly defined objectives. You can't know what those objectives are without having completed a strategic plan.

A skilled club consultant or club-experienced marketing firm will be able to advise you whether rebranding is necessary and guide you through the rebranding process. If your club can benefit from rebranding, you'll want to get started without delay.

Harvey Weiner, Managing Partner of Search America® private club management search & consulting, trusted advisor to club leadership since 1974. 800.977.1784 www.SearchAmericaNow.com
Search America® © Search America ©Harvey Weiner 2014
---
Western U.S. Office:
Los Angeles, CA
310.237.5514
Central U.S., International & Corporate Office:
Dallas, TX
972.233.3302
Eastern U.S. Office:
Boca Raton, FL
561.479.4787
Website: www.searchamericanow.com
E-mail: [email protected]
United States Toll-Free: 1.800.977.1784
Fax: 775.368.0040